October 4th, 2016
Connor Blakely set himself to play a big game in the WAFL grand final in a bid to play more for Fremantle next season.
The prolific Peel midfielder, who was awarded the Simpson Medal as best on ground despite being tied with Subiaco captain Kyal Horsley in the vote count, identified big-match performances as the key to success at elite level.
"Each game in the finals I have been working towards the bigger goal of playing more AFL footy," he said.
"It is good to play well in a big game.
"That is what I set myself to do and to improve every time I play.
"If I am to play AFL footy for the rest of my career I have to keep improving every time I go out there."
Blakely gathered 38 possessions to make a critical contribution to Peel's 23-point win over Subiaco.
He had 11, nine, nine and nine disposals over the quarters in one of the most even performances in the match.
But Horsley, who stirred his team into action in the third term and finished with 39 touches, equalled Blakely's tally with 11 votes from the umpires, ABC Radio's Peter Spencer and Channel 7's Andrew Embley.
August 24th, 2016
Wests Scarborough capped off an incredible Pindan Premier Grade season with a thrilling extra time win over Nedlands on Sunday afternoon to take out their first premiership since 2006!
With our Director Tim Harris being a long time member & ex player of the club it was fantastic to see Wests get the win.
One of our specialist cleaning technicians also played a big part in the win in his try score performance.  Well done Nick!
June 20th, 2016
 
One from the Peel division of FCT
JO'S SWISS CHICKEN
4 chicken schnitzels – lightly coated in seasoned flour
Butter or Margarine
1 x Clove garlic
1 cup white wine
2 teaspoons wholegrain mustard
1 cup thickened cream
6 spring onions chopped
4 slices leg ham
4 slices cheddar cheese
Lightly coat chicken in seasoned flour and fry in melted margarine with crushed garlic until golden brown.
Add wine, bring to boil and simmer chicken in this, covered for @ 20 minutes or until tender, (could be more or less depending on thickness of chicken).
Remove chicken from pan and put into baking dish, top each piece of chicken separately with slice of ham and cheese on top, place in oven to melt cheese and keep warm.
Reduce liquid in frypan to @ 1 cup, fry shallots in pan add, cream.
Serve with sauce poured over chicken.
June 8th, 2016
Welcome to our two latest team members, Courtney Waddell & Areef Walker.
They join the ever growing team undertaking jobs in the Perth Metro area.  Already trained up in Pressure washing, Graffiti removal, Brick cleaning and Carpet cleaning the boys are ready to undertake a lot of the services offered by FCT Surface Cleaning.
Courtney & Areef hail from Newdegate and Margaret River respectively and both commute to Newdegate every weekend to play in the Great Southern Football League for the Newdegate Lions.
We wish them all the best for their season on the field and look forward to working with them in the workplace.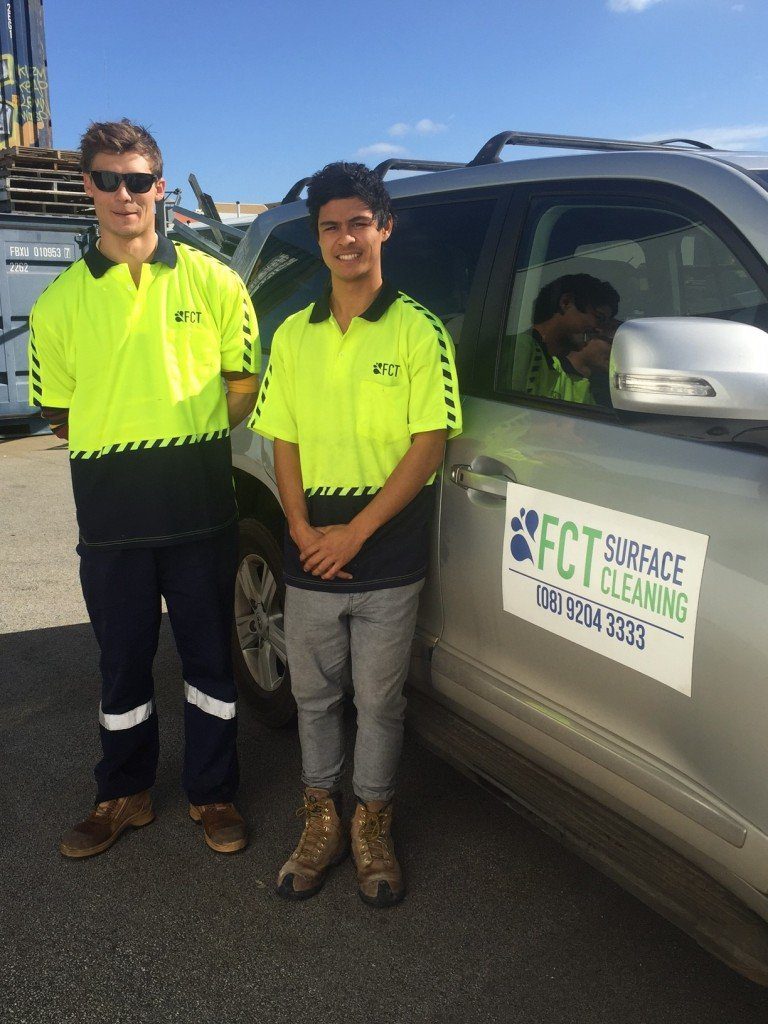 June 1st, 2016
Our very talented Keifer Yu has proved he is a man of many talents.
Below is a video he has created of some Fire Damage cleaning he has recently undertaken.
If you have any smoke damage or fire restoration cleaning you require, call the friendly team at FCT Surface Cleaning on (08) 9204 3333.
May 4th, 2016
Resident Pressure washer and all rounder Keifer Yu has once again pulled on the boots for Claremont Tigers this season and joining him in the League team this year is also Harry McCracken, also part of the team here at FCT Surface Cleaning.
Harry has previously played in the Reserve Team but played his first League game this year.
We wish the boys luck on the field this season.
March 30th, 2016
It's that time of year, the weather is getting cooler and it's almost time to pull the boats out of the water and give them them a clean up over the winter months.
Our skilled team is able to give the hull a light sandblast in preparation for anti fouling.
Below is an example of one we have completed recently.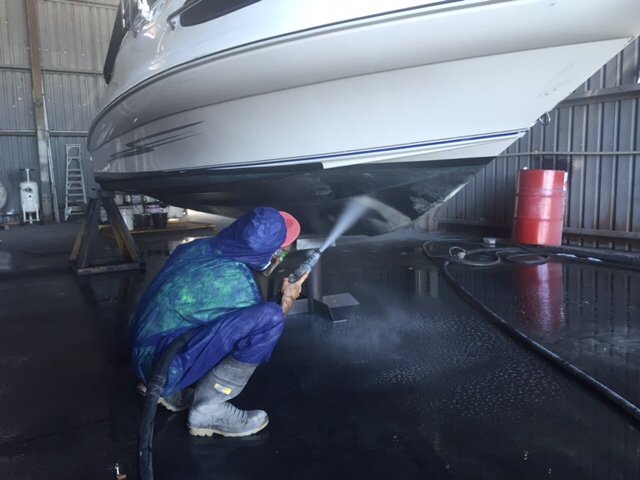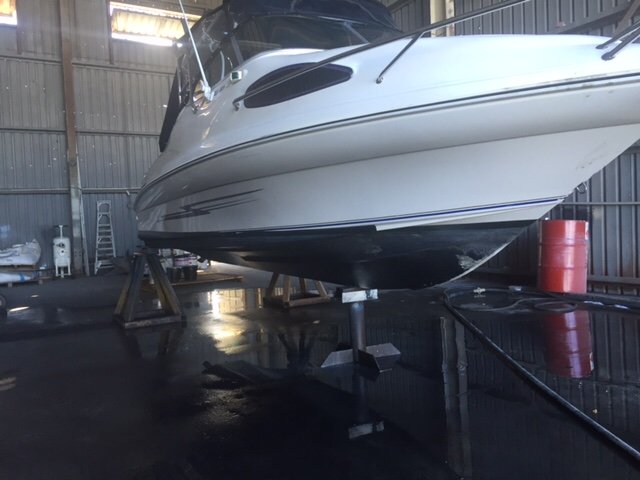 If you have a boat that needs a bit of TLC, please do not hesitate to contact our friendly staff on (08) 9204 3333.
Click for or more sandblasting information
March 24th, 2016
FCT have been working their magic again with Brick Cleaning.
Below is an example of just how well they can clean up mortar and excess slurry off bricks.
If you're building a home or have some bricks you need cleaned up, please do not hesitate to contact the friendly team at FCT Surface Cleaning for a quote on (08) 9204 3333.