A high pressure cleaning (also known as a pressure washer) is a machine that mechanically sprays a surface to remove any stubborn debris.
These machines have incredibly high-power hoses that blast surfaces with their water jets. This is very efficient at cleaning outdoor areas such as patios, driveways, decking and even things like barbeques and outdoor furniture. Grime, dirt, dust and other properties can quickly and easily be removed, and leave an area looking fresh and brand new.
Many people use soapy water to hand scrub surfaces only to find that stubborn things like paint remains and grime just won't budge.
The good news is that there are experts that can be called, like our team here at FCT Surface Cleaning, that will bring professional equipment to your home or place of business and easily take care of the issue. Here are some of the benefits of our high pressure cleaning services in Perth.
We can remove paint and graffiti
Here at FCT, we understand how frustrating graffiti or paint stains can be. They are just so hard to remove and can leave a surface looking less than perfect. Instead of scrubbing for hours trying to remove the paint yourself, we can easily clean the area with a high pressure wash. Our expert equipment ensures that graffiti is easily removed and can leave your home or place of business looking professional once again.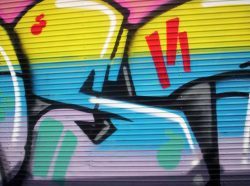 We can get your home ready to sell or rent
When selling a home or getting it ready to rent, it is imperative that it is looking its best. An outdoor area can look dark and dreary when the ground and surroundings are covered in dirt, plants and other grime. A quick clean can leave the area looking lighter and more modern.
Graffiti can be removed from fences, dirt can be removed from driveways and moss can be removed from windows. In order to get the best value for your property possible, it is wise to call our team to give your home the proper clean it deserves.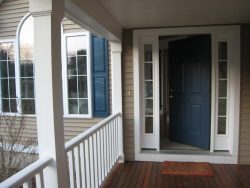 We can save you from unnecessary purchases
Instead of replacing barbeques and outdoor furniture, we can give them a blast and have them looking brand new again. Moss, black marks, and mould can be washed away, and you can get a few more years out of your possessions. We understand the importance of recycling and know that it is ideal to keep items as long as possible.
Many people also have family possessions that have been passed down, so it is important to be able to keep that item. Hiring one of our professionals is the perfect way to clear your current possessions and save you from any unnecessary purchases.
In conclusion, there are many benefits to getting a high pressure clean in your home or place of business.
Surfaces can become clean and clear, grime can be removed, and properties or businesses can be left looking a million bucks.
We can help you or your company by easily removing graffiti and paint, by getting your home ready for sale or for rent and by saving you from any unnecessary purchases.
Take advance of our professional services by giving one of our friendly team members a call today on (08) 9204 3333 or send us an email at admin@fctcleaning.com.au