Trying to keep your house clean and tidy, but concerned about the impact cleaning chemicals can have on your family? Traditional cleaning products often contain harmful chemicals that can have potentially toxic effects on both your home and health. Research has also shown that Australians are becoming more conscious of how cleaning chemicals can have a negative impact on the environment. So how do you keep your house clean? Don't panic! The friendly team at FCT Cleaning have the answer to keeping your home clean and shiny, both inside and outside.
One of the most concerning environmental impacts from traditional cleaning chemicals is the ability of these products to contaminate local water supply. It is extremely easy for household cleaning chemicals to be washed down the drain, where they can lead to detrimental effects on both the environment and the local population. By using eco-friendly cleaning products that are biodegradable, these products readily dissolve and break down in water before they can have a chance to cause a negative impact on the environment.
The kitchen is home to what is widely regarded as the most difficult object to clean in your home: the oven. In order to clean the oven effectively, strong cleaning chemicals are often used in conjunction with rigorous scrubbing to soften and remove baked on grease and grime. Scrub for hours no more, as FCT Cleaning has an eco-friendly solution to your oven cleaning woes; Eco Live!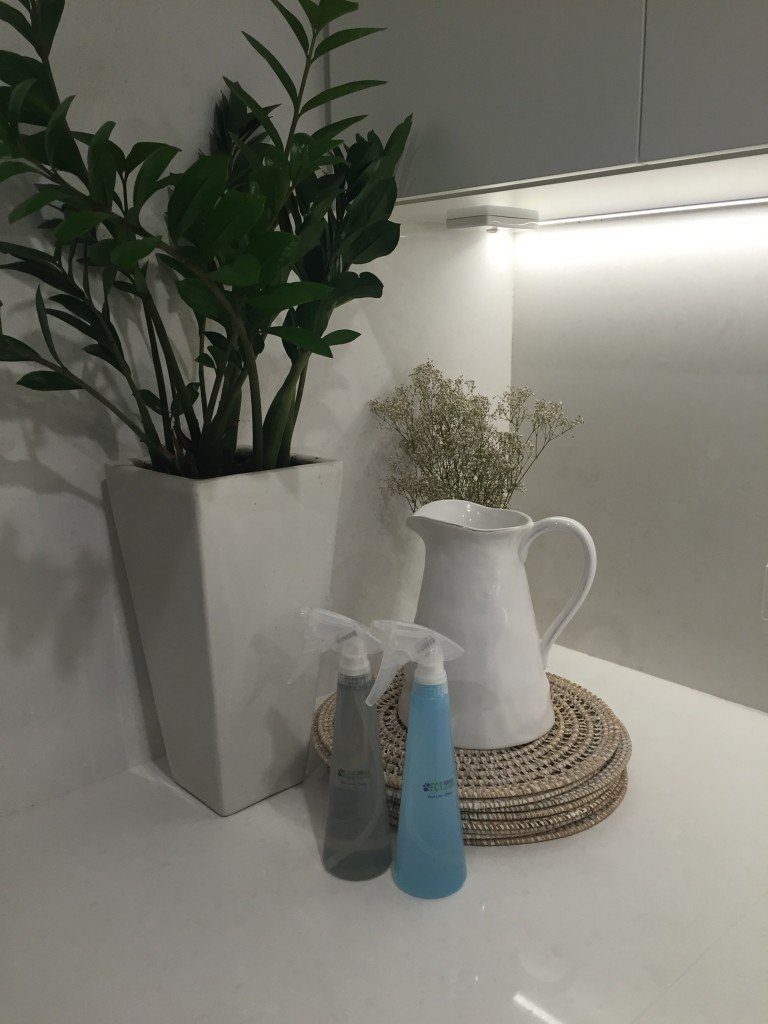 Eco Live is an amazing eco-friendly cleaning product that will effectively clean even the toughest surfaces inside your home without harmful chemicals or the need for extensive scrubbing. Eco Live is free from:
Petroleum products
Parabens
Sulphates
Strong acids or bases
Artificial fragrances and colours
Bleach
Noxious chemical smells
Ethanol
Eco Live is also non-toxic and completely pet safe. Instead of using harmful and potentially toxic ingredients to clean, Eco Live emulsifies oil and grease easily and effectively using a natural and hypo-allergenic formulation. Transform your home today with the best eco-friendly cleaning product on the market, Eco Live from FCT Cleaning!
Now the inside of your house is taken care of, what about the outside? Do you have a grimy patio or driveway, or a barbeque that has seen better days? FCT cleaning have an eco-friendly cleaning solution for you – pressure washing!
High pressure washing involves the use of powerful hoses that blast water on to an outdoor surface at an extremely high force. The high force of the hose, in conjunction with the natural polarizing abilities of water as a solvent, creates an extremely effective cleaning team without the need for harmful cleaning chemicals. Pressure washing can be used on almost any outdoor surface with fantastic results, including driveways, patios, and barbeques, as well as brick walls. Make your dirty house shine like new again, and be the envy of all your neighbours with effective, eco-friendly and affordable pressure washing from FCT Cleaning!