City Beach Tennis Club Men's Pennants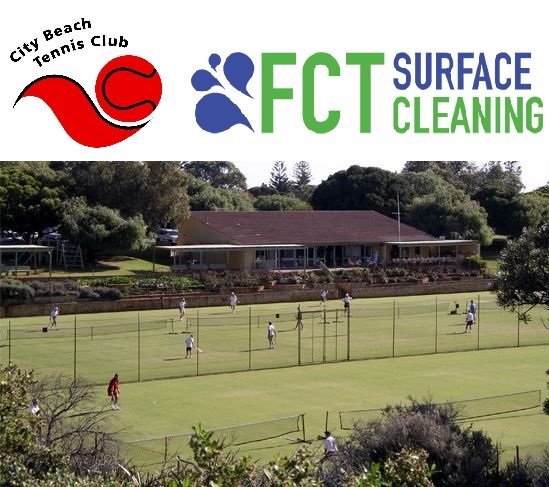 FCT Owner, Tim Harris not only supports the City Beach Tennis Club as their Silver Sponsor, he and a group of friends are also actively involved in the club through their Men's Pennants Social Tennis Tournament. Tim is one of two in the team "The Head Hunters", who take on other teams in the Open Men's Doubles.
City Beach Tennis Club is a family orientated club located close to the beach in a natural parkland amphitheatre. It is known for having on of the best lawn tennis clubs due to its wide range of facilities including beautiful grass courts, programs for all skill levels, and access to professional coaches, meaning it's a great way to stay fit and healthy. On the social side, the tennis club is a great way to meet new people, with lots of events throughout the year, and a Clubhouse and bar which is perfect to kick back and relax in. Get down to the club and give it a go!

SERVICES