Congratulations to Connor Blakely who has been drafted to the Fremantle Dockers Football Club. This young Swan Districts mid-fielder was drafted with pick 34. This was great news for the family as they were saddened with the prospect of him moving away with the outcome of the draft.
Read more about Connor Blakely here: http://www.fremantlefc.com.au/news/2014-11-27/pick-34-connor-blakely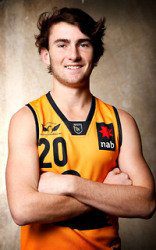 Congratulations also to Alec Waterman who was apart of October's father-son selection and now recruited to West Coast Eagles Football Club in its final pick for the 2014 national draft. Alec, also a midfielder follows in his father, Chris Waterman's footsteps who enjoyed a fantastic career for the Eagles including the club's 1992 and 1994 flags.
Read more about Alec Waterman here: http://www.westcoasteagles.com.au/news/2014-11-27/pick-76-alec-waterman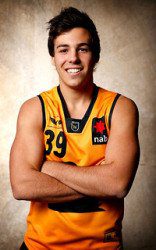 We look forward to seeing how Connor and Alec progresses in the club.