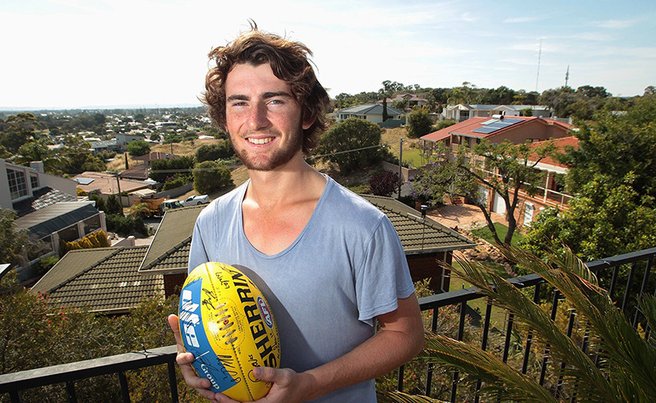 Past employee Connor Blakely (and Kelly & Tim's Nephew) is gearing up for a big season in 2016. Connor debuted for the Dockers in Round 23 2015, as well as having a stellar year for Peel Thunder.
With that first year behind him, Connor is motivated and prepared better than ever to have an impact.
Connor is confident he will be ready for the start of pre-season on November 23 with his "holiday" including training five times a week, with just the weekends off.
There's no slacking off for this self-driven former South West Academy of Sport scholarship holder – he is well aware of the cutthroat nature of the AFL.
Connor is not buying into the theory that Fremantle have missed their premiership window and he is confident their best is still to come.
"People have said we are too old," he said.
"But Ross is always stressing about how important it is for us to write our own story.
"We can't accept what other people are saying.
"By our performances we will create our own story."