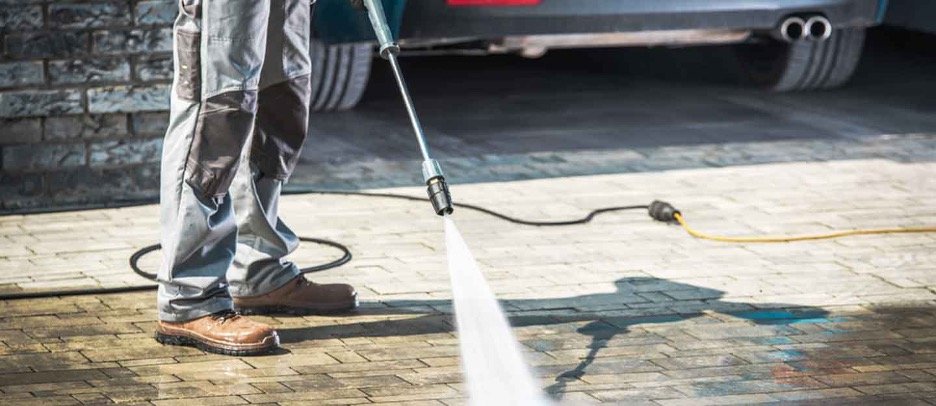 Driveways are not only an excellent way for homeowners to park off-street, but also a great way to increase the value and look of their homes. Keep your driveway clean and inviting throughout the year with these effective driveway cleaning tips:
1. When should I clean my driveway?
The driveway should be cleaned as soon as dirt and stains appear. However, it is also important to wash the driveway on a cloudy day to avoid quick drying that can compromise cleaning efficiency. Depending on how big your driveway is, it should take about one (1) to two (2) hours in the afternoon.
2. Getting the cleaning equipment and tools ready
If you want to achieve the best results, you will need a variety of driveway cleaning tools. The following are some you may want to consider:
Outdoor broom
Hose sprayer
Detergent / cleaner
Bucket
Scrub brush
Saw dust (for absorbing oil stains)
3. Removing grease and oil spills
Oil, brake fluid, and fuel spills from your vehicle can ruin the appearance of your driveway. Make sure they are cleaned up promptly to avoid unpleasant staining. Scatter your preferred absorbent on the grease and oil stains and leave it for a couple of hours to absorb all the oil and grease. A layer of sawdust can be spread about two inches thick and left for 12 to 24 hours for best results.
4. Sweep off absorbent from the driveway
Remove loose dirt from the driveway using a bristled broom meant for outdoor work. Collect sawdust and sweep the entire driveway to remove loose debris.
5. Soak and dissolve the stain with detergent
The stain can be removed by either using powder dishwashing detergent or a hot water and washing soda solution.
6. Clean paint spills
Use a paint-stripping solution on oil-based paints and scrub with a stiff brush. Allow to sit for a few minutes before rinsing.
If the spill is made up of latex paint, use water and scouring powder together, then scrub it away with a stiff brush, rinsing with clean water afterwards. To clean latex paint spills, combine water with the usual scouring powder and scrub with a stiff brush. Rinse with clean water afterward.
7. Clean dry leaves and litters
Fallen leaves and grass can accumulate on the driveway making it look unattractive. Besides, they decompose after a while leaving a stain. To clean the driveway, rake away the debris and sweep it thoroughly.
8. Remove stains from rust
You can remove rust from your driveway by scrubbing it with muriatic acid and scrub with a stiff brush. Protect your skin from acid contact by following product safety precautions and using protective gear.
9. Pressure wash your driveway
When pressure washing your driveway, dirt, mud, and other debris can be effectively removed. It is advisable to read the pressure cleaner manual first to understand what detergent to use with the machine.
10. Maintain cleaning of your driveway
Dirt accumulates on driveways depending on their location and use, but with the right maintenance practices the space can always remain clean and attractive. Here are few ways to keep your driveway clean:
Regular sweeping
Seal off cracks
Cleaning up oil spills and greases when they accumulate
For professional driveway cleaning services, contact FCT Surface Cleaning for a competitive quote at (08) 9204 3333.