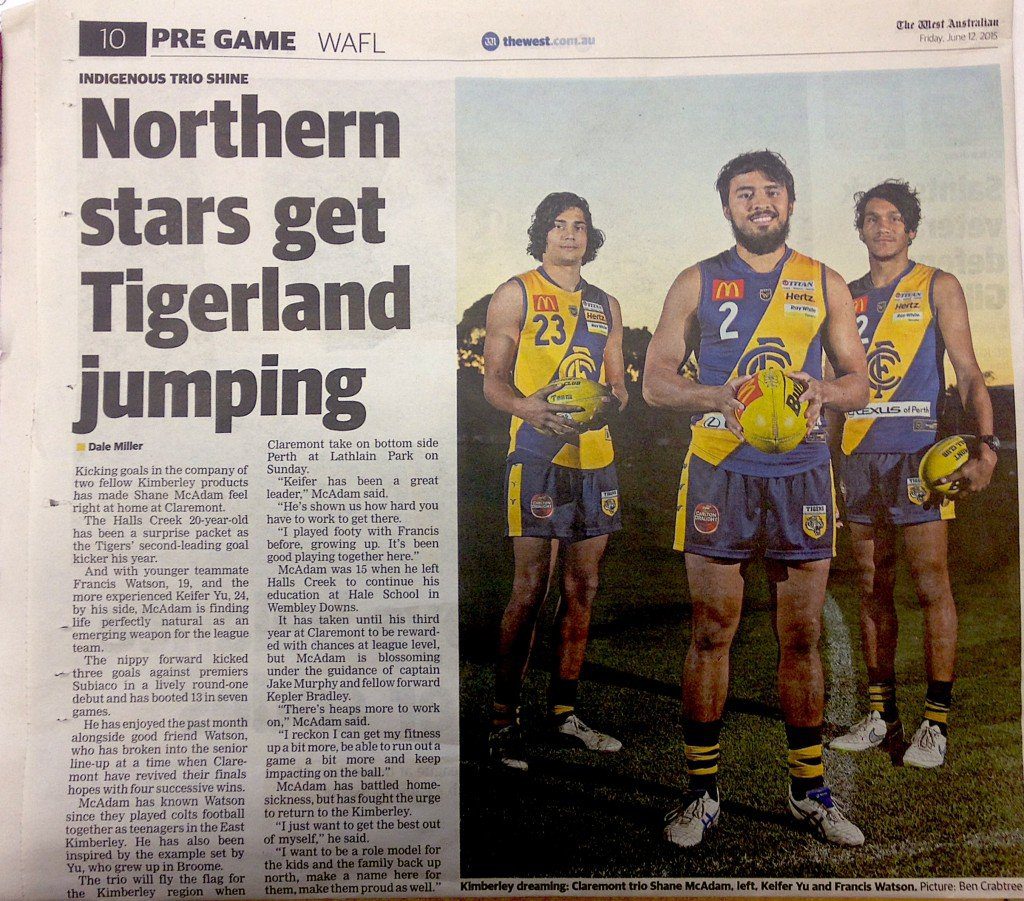 FCT Surface Cleaning's Keifer Yu has been very popular on page 10 of the West Australian. As a Claremont WAFL player, Keifer has not only shown he is a talented athlete but this article in The West outlines how he is a role model to many young up and coming players.
New Claremont forward, Shane McAdam, has been inspired by Keifer and says "Keifer has been a a great leader. He has shown us how hard you have to work to get there"
Keifer, along with two fellow players, Shane McAdam and Fransic Watson, flew the flag for the Kimberly Region on Sunday 14th July when Claremont played Perth at Lathlain Park. Claremont took out the game with a 128 to 84 lead.
Related Tag: Concrete Cleaning Perth