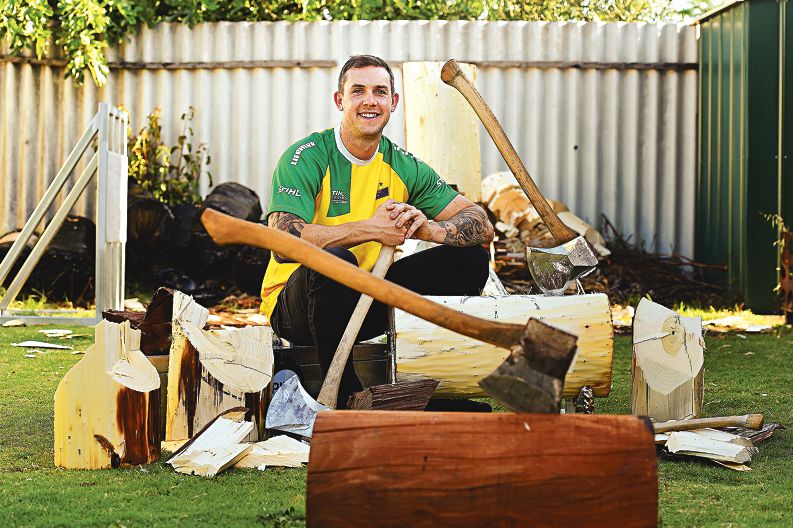 Brent Rees is our Mechanic here at FCT Surface Cleaning and for the past decade he has held the title for the top Western Australian Wood chopper!
Brent travels for half the year competing in one of our oldest sports, Wood Chopping. He was the only Western Australian in 2014 to compete in the National team at the Timbersports World Championship Title in Austria and continues to take out competitions, including the Brunswick Head's Hard Hitting Champ earlier this year.
Brent has wood chopping in his blood with both his Dad and Grandad previously competing in the sport.
He trains five days a week after 10-hour shifts at work and says that there is more technique in wood chopping than people may think.
'The best way to describe the technique is as a good golf swing,' he said.
'You can be the biggest person there but it doesn't mean you're going to hit the ball the furthest; it's your timing, your technique, your co-ordination and that's the same as wood chopping.'