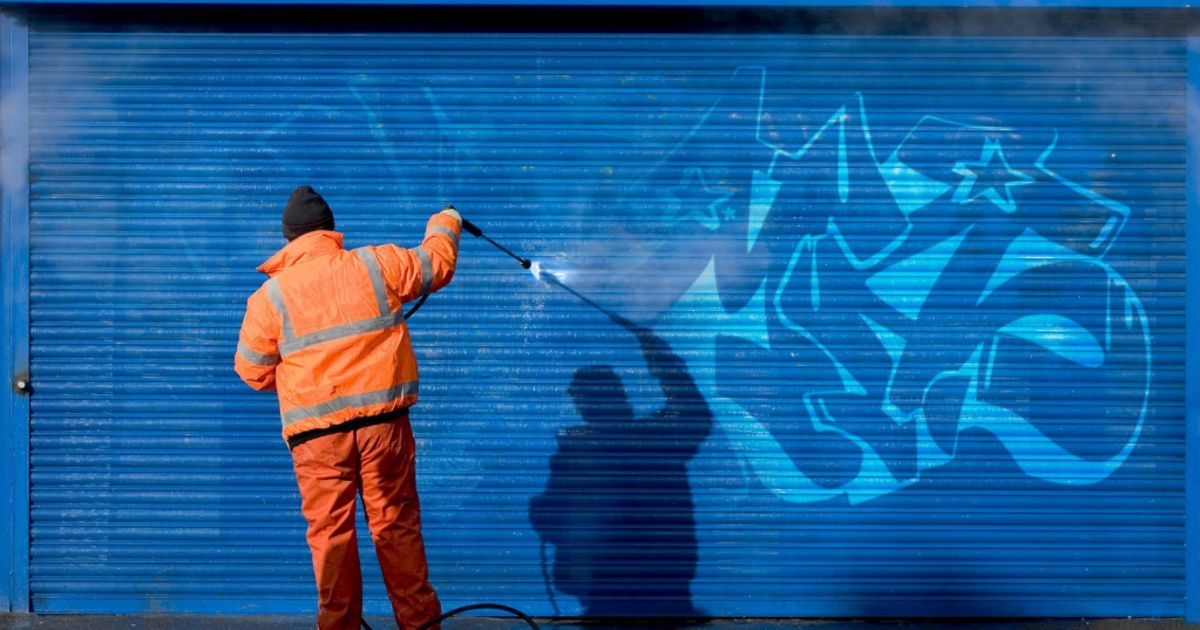 There are substantial costs associated with graffiti removal in a business. In addition to the financial impact incurred by it, vandalism and graffiti can damage the reputation of the businesses that are subject to them.
Graffiti normally appears as drawings, patterns, words, messages, or tags in a variety of paints and inks, which are often difficult to remove with standard cleaning procedures.
FCT Surface Cleaning offers graffiti removal services that are cost effective solutions to restore graffiti-damaged buildings to their original condition.
Graffiti Removal Process
With our method to remove graffiti from your premises, we use compressed air, which allows us to remove graffiti from any surface without damaging it. The process also doesn't use any harmful chemicals; so, it won't harm the environment.
We provide Graffiti removal process that are:
– non-damaging
– environment-friendly
– no marks or shadows left
Further Damage Prevention
After the graffiti has been removed, your freshly painted wall, fence, or door will appear as a blank canvas for future vandals. To prevent this, we can apply an anti-graffiti coating after we have removed the graffiti, which will prevent the paint from adhering to the surface.
Do you have graffiti on your premises that you would like removed? Contact FCT Surface Cleaning for a competitive quote at (08) 9204 3333.