Help Your Exterior Limestone Walls Stand the Test of Time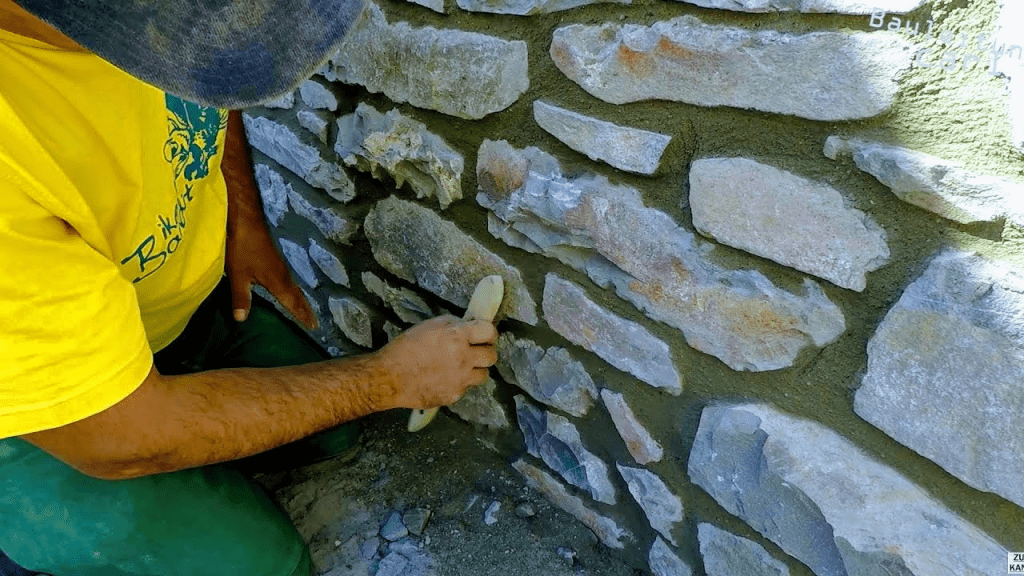 Your limestone exterior walls are a stunning, dramatic accent to your home. But how do you care for them so they stand the test of time?
4 Steps for Helping Your Exterior Limestone Walls Stand the Test of Time
With their unique composition, limestone exteriors have unique maintenance needs compared to other siding choices. First, before cleaning the limestone, the surrounding area was masked off so that no unintended surfaces would be hit with overspray.
Mask-off. The first step in limestone cleaning was to power wash the front of the house, removing any dirt or mold that had built up over time.
Clean. Then, for the second step, began by cleaning the building with a limestone cleaner. In the picture above, you can see how this product is applied with a pressure washer. In addition to cleaning, limestone cleaners also help remove mildew and algae from the surface of your exterior wall.
Dry Thoroughly. After the front of the home was cleaned, it was important to dry everything thoroughly before getting started on sealing.
And that brings us to step four: sealing! After the limestone walls were washed, it was time for sealing. This is an important part of helping your exterior limestone walls stand the test of time because without sealing, you are inviting problems down the line.
With proper cleaning and sealing, your limestone exterior walls will remain in excellent condition, enhancing the aesthetic and economic value of your building for years to come.
If you have some limestone or brickwork you need cleaning, contact FCT Surface Cleaning for a competitive quote on (08) 9204 3333.

SERVICES