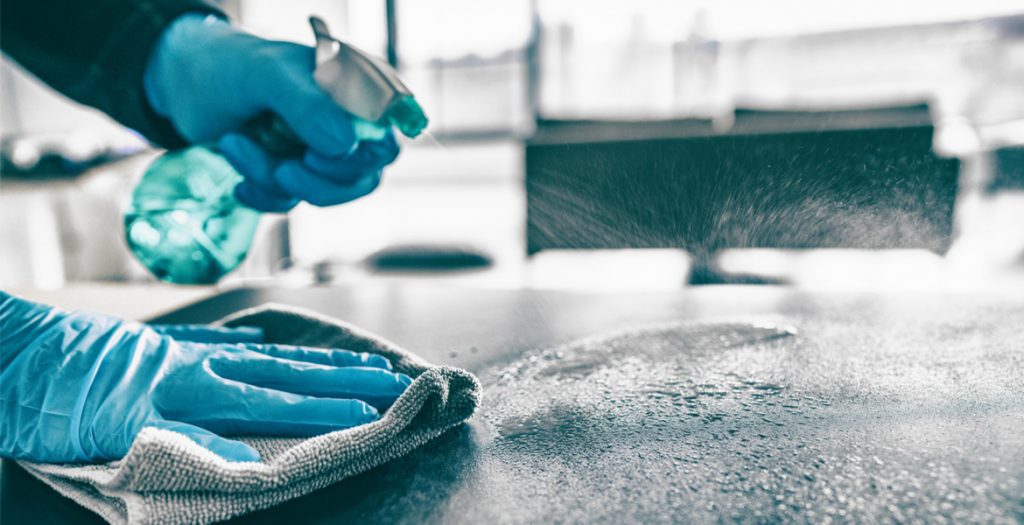 If your business is operating at this trying times, keeping your workplace safe and free from infection is likely a primary concern. This is very true not just to prevent illness in the facility but also to preserve peace of mind for all occupants and, so they know all steps are being taken to keep them safe – through professional COVID-19 cleaning.
We are constantly being reminded that residential and business premises need to "clean and disinfect all areas…routinely." Additionally, at this point it is clear that individuals can be asymptomatic and still transmit COVID-19, resulting in necessary actions being taken across every organisations and businesses that has its doors open.
As a result, many businesses are taking steps to keep their facilities sanitised, such as wiping down areas with disinfecting wipes and cleaning more regularly than normal. We believe that these steps are important but not sufficient to maintain a safe work environment in the midst of a pandemic.
We strongly recommend COVID-19 cleaning – professionally disinfecting your facility as a way to keep your employees and occupants safe and to keep personnel working in your premises this time of crisis. Here are three of the reasons why:
1. Professional sanitising can reach all corners of the facility. By applying disinfectant using a combination of techniques—including fogging, surface wiping, and spraying—areas of the building are addressed that would otherwise be missed by ordinary cleaning.
With these processes, every nook and cranny of the facility—from high-touch surfaces to the interior of the air duct system—can be sanitised.
2. Professional cleaning utilises a different quality of sanitising product. Off-the-shelf products can be effective at addressing corona virus, but they will not have the efficacy of a higher-strength disinfectant.
By using a professional cleaning company like FCT Surface Cleaning – you are receiving the highest-quality sanitation and maximising your likelihood of eliminating any virus with professional-strength cleaning products to fight corona virus.
3. By not using your employees or staff to clean and disinfect the premises, you are keeping them safe and out of harm's way. Professional cleaning companies like us are trained to wear the proper personal protective equipment (PPE) and clean in such a way as to minimise risk to themselves. If you are using your own staff and personnel to wipe down and clean areas, they may not know how to properly protect themselves.
We can also schedule after-hours work to avoid contact with your workers and eliminate any person-to-person interaction. This is much safer than having your own staff clean during regular business hours. (If it is not possible to schedule after-hours work—as in the case of facilities that are open 24 hours a day—we can work with you to identify a solution.)
For each of the reasons above, we believe that every essential business should be regularly conducting professional cleaning, sanitising, and disinfecting.
If you have need professional cleaning, sanitising, and disinfection of your work premises, contact FCT Surface Cleaning for a competitive quote on (08) 9204 3333.