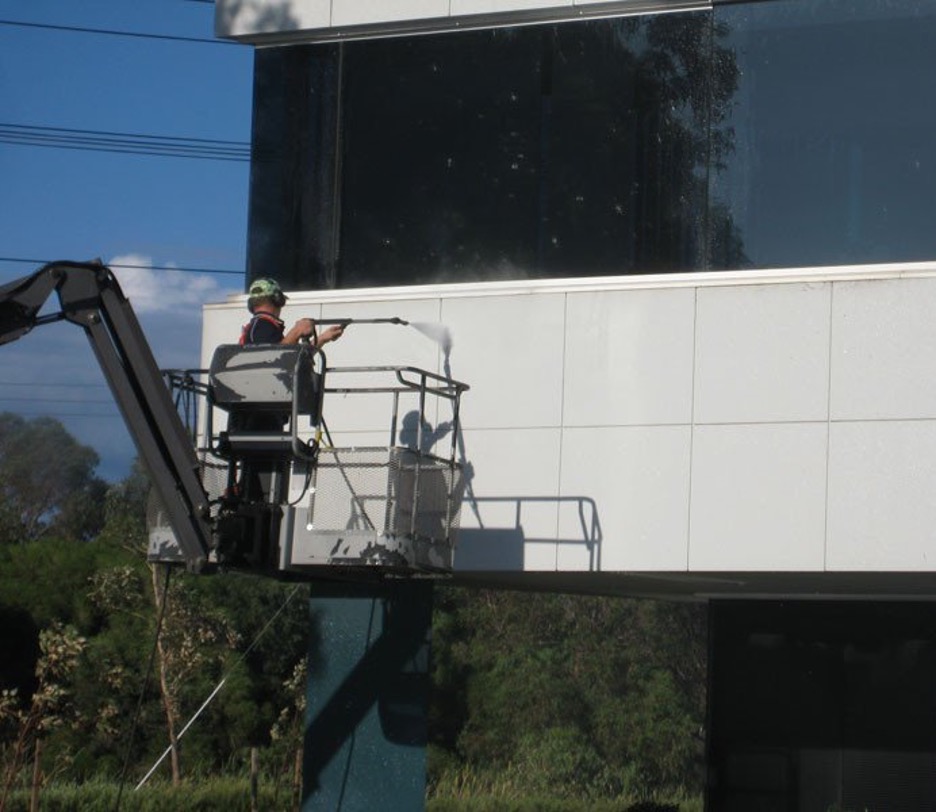 Whether you're looking to sell your property or simply want your premises to look great, our high pressure cleaning & building washdown services will have a significant positive impact on its appearance and presentation. This will improve its value and help you sell your property faster.
Our cleaning services remove grime and dirt from your building or home, restoring its fresh and new look.
 A building wash down cleaning involves pressure washing the building with environmentally friendly products and can be accompanied by a filtered water window clean. These commercial cleans can be carried out due to general dirt/moss build up and effectively removes bacteria in your exterior whether you are selling the property or just to keep it looking professional, etc.
We pride ourselves in offering our clients a safer, environmentally friendly way to clean their premises. The best equipment is used to fulfill every cleaning project that we undertake delivering quality results.
Building Washdown cleaning is an easy and economical way to restore a home's exterior. If you're thinking about selling your home, this is a great way to prepare it for professional photography and potential buyers, making it more attractive and saleable, and potentially increasing its value. In addition, it will remove any slippery moss from steps and driveways to
prevent any nasty falls.
Contact FCT Surface Cleaning for a competitive quote on your commercial building washdown work at (08) 9204 3333.