Recently, FCT Cleaning conducted a thorough cleaning and decontamination of a dwelling that had been previously used as a meth lab.
Our specialist cleaning team were instructed to go to the aforementioned premises in order to complete a thorough cleaning and decontamination of the former meth lab. After cleaning down the walls and swab testing the area, the swabs were sent away to a specialist laboratory for testing. The sites of the dwelling that were cleaned and tested included the following areas:
Kitchen
Storeroom
Bathroom
Lounge area
Each site was thoroughly analysed for several hazardous substances, including methamphetamine, MDMA and heavy metals.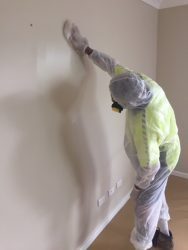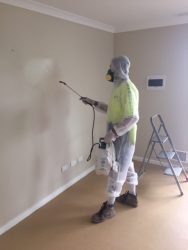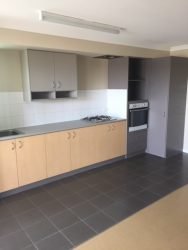 After the investigation and cleaning operation completed by FCT cleaning, the reports showed that the dwelling was now free from hazardous substances and illegal contaminants. This is an excellent outcome, and both the team at FCT Cleaning and the client are extremely happy with the results.