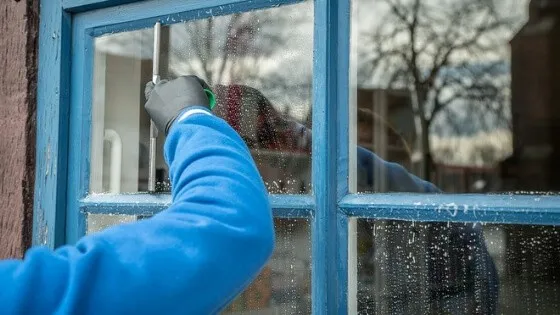 Between the unceasing commercials on TV, enormous promotions from shops, and the general air of excitement, you might have noticed that the festive season is fast approaching! That's right, the most wonderful time of the year is coming to Perth once again.
We absolutely love the holiday season! Perth is pleasant at any time of year, of course… but when December rolls around, they become even better! The atmosphere is transformed into one of anticipation and sheer fun.
From a working point of view, this is actually one of our busiest times of the entire year! That's true for both our commercial and residential window cleaning offerings, as people across the country rush to get ready for the holidays. We're certainly not complaining, though. Not only does this allow us to tap into the air of excitement even more; we also take great pleasure and satisfaction in helping people prepare for the festivities.
The business owners amongst you will know exactly what we're talking about, when we speak of this being a hectic time. Whatever line of work you're in, we're guessing you see a significant uptick in activity too right about now.
That's particularly true for those of you who own businesses like cafes, restaurants and bars. People love to celebrate at this time of year, after all, and they need somewhere nice to do all of that celebrating! Commercial windows cleaning – which we certainly provide – is the perfect way to ensure that you capitalise on this opportunity. Having a professional for cleaning your windows right now will ensure your business looks as attractive and inviting as possible at this crucial time. In turn, that will both encourage returning customers to keep coming back, and greatly increase your chances of drawing in new customers.
For homeowners in Perth – this is also a very busy time of year. The holidays are a time for welcoming friends and family into your home, after all, and in those circumstances it's only natural to want your home to look as nice as possible!
You can take care of the inside of your home, of course, but to get the outside looking spick and span, you're going to require some professional help. It's good to decide into hiring a professional that is highly experienced in the field of residential window cleaning.
Whether you're the owner of a business or a home, this will still be one of the busiest times of your year. By preparing for it in advance, you can help to relieve some of the stress that comes with this hectic period. Taking care of your windows and cleaning them nice and early is a perfect way to do this.
Contact FCT Surface Cleaning now for a competitive window cleaning quote on (08) 9204 3333.