Our Latest Recruits…
Welcome team members, Courtney Waddell & Areef Walker.
They join the ever growing team undertaking jobs in the Perth Metro area.  Already trained up in Pressure washing, Graffiti removal, Brick cleaning and Carpet cleaning the boys are ready to undertake a lot of the services offered by FCT Surface Cleaning.
Courtney & Areef hail from Newdegate and Margaret River. Both commute to Newdegate every weekend to play in the Great Southern Football League for the Newdegate Lions.
We wish them all the best for their season on the field and look forward to working with them in the workplace.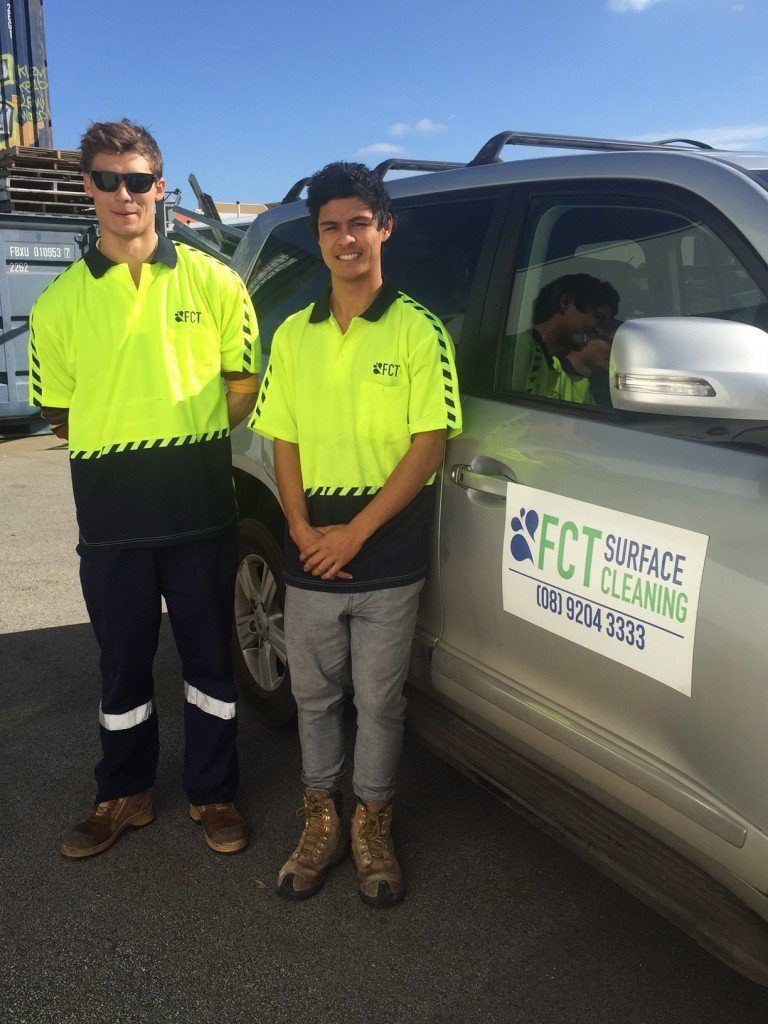 Congratulations to FCT Superstar!
Fantastic achievements again this year with our Sports minded crew here at FCT.  The business briefly welcomed George Ford to the team earlier this year. While Ford was on his break FCT kept him busy prior to his return to the season.
Ford is an important member of the Aussie Sharks squad. His impressive performances at an Australian Junior level earned him a debut in 2013 where he won a gold medal at the Danube Cup with the senior team.
Ford is a Western Australian Institute of Sport Athlete and represents UWA Torpedoes in the OVO Australian Water polo League but has enjoyed a brief time in the Croatian national water polo league (2017/18) to replace a player who broke his leg. FCT supports George in all his career efforts and wish him all the best for the future!