Chewing Gum Removal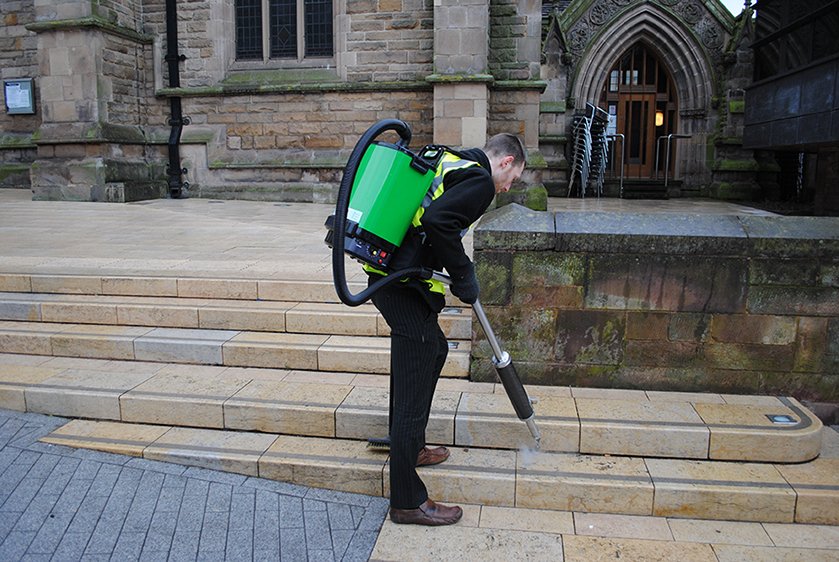 Did you know that the FCT Surface Cleaning Team can provide revolutionary chewing gum removal services. With the use of a world class Gum Removal Machine made in England, this small back pack machine is an incredible new technology and uses no water and non-corrosives with no residue to remove gum from just about anywhere.
We offer this service with no disruption to customers and it is highly mobile with no large trucks and vans required. There is no noise, so there is no disturbance to clients, pedestrians or traffic. It is non-hazardous, with no barriers required and is not damaging to paving joints or paths. Because of the design, there is no high pressure hoses, unfriendly chemicals or overspray.
At the point of contact, this specially designed brush emits a PH neutral and safe chemical steam mixture that evaporates the chewing gum.
If you are in need of our chewing gum removal services give us a call and speak to our friendly staff members in the FCT office.

SERVICES