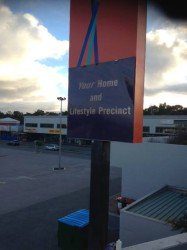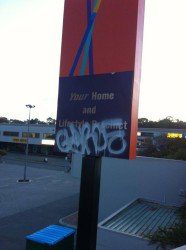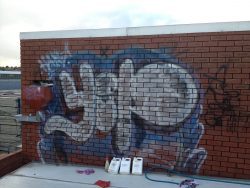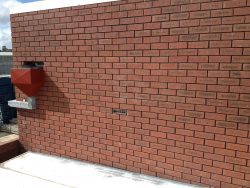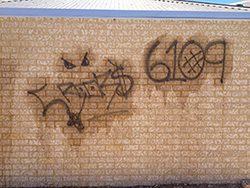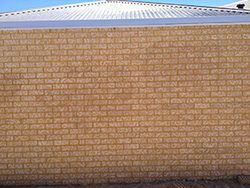 Graffiti Removal Services Perth
While some graffiti can be a work of art, more often than not, it is simply an eye-sore and can leave a property looking less than ideal. Graffiti is illegal in most places and usually is done in the form of spray paint. Less common graffiti types are stickers, stencils, and posters that are stuck to walls, fences or any surfaces. 
For any business, presentation is key as it is important to not scare aware customers due to the graffiti damage. For those who are looking to sell or rent out their property, graffiti can lead people to believe that the house is located in a less desirable area, as it is often linked with low socioeconomic suburbs with elevated criminal levels.
 Because of the negative associations that people make with graffiti, it is imperative to have it removed as soon as possible. When done personally, this can take up precious working hours and can cause body strain or back injuries. 
FCT provide high quality graffiti removal and cleaning services to Perth and surrounding areas. We have proudly held the government contract for graffiti removal since 1994. All of our team members are highly trained and use the correct safety procedures when completing our services. We are completely insured and make sure that we don't leave behind any mess or debris once the job is completed. It is important for us to think about the environment when completing our cleaning tasks, so we use the most environmentally safe products where we can.
Our team is completely mobile, so we can easily travel to a property to swiftly get the job done. We also use state-of-the-art equipment such as our Torbo machine which safely and efficiently strips paint when needed. 
Graffiti Cleaning Perth
FCT have developed machines and specialised cleaning procedures that are designed to remove graffiti from all surfaces. We also carry a variety of paints to quickly paint out any offensive works immediately which is especially important at schools or businesses that involve children. 
We can remove paint from a variety of surfaces including brick, concrete, wood, steel, plastic, glass, marble, cement, colour bond, render and more. It doesn't matter if the paint is located on your driveway, fence or gutter, we can successfully and safely remove it. Our team also cater to a variety of paint types such as acrylic paint, oil based paint or any other type of paint.
Our services can be used to help with paint spills as well as graffiti removal. We ensure that the paint under the graffiti is not damaged or is repainted when necessary. At the end of the day, seeking out the support of a professional is the best solution to graffiti as time, stress, effort, and money are saved in the long run.
Please contact us for further information regarding our graffiti removal services in Perth.