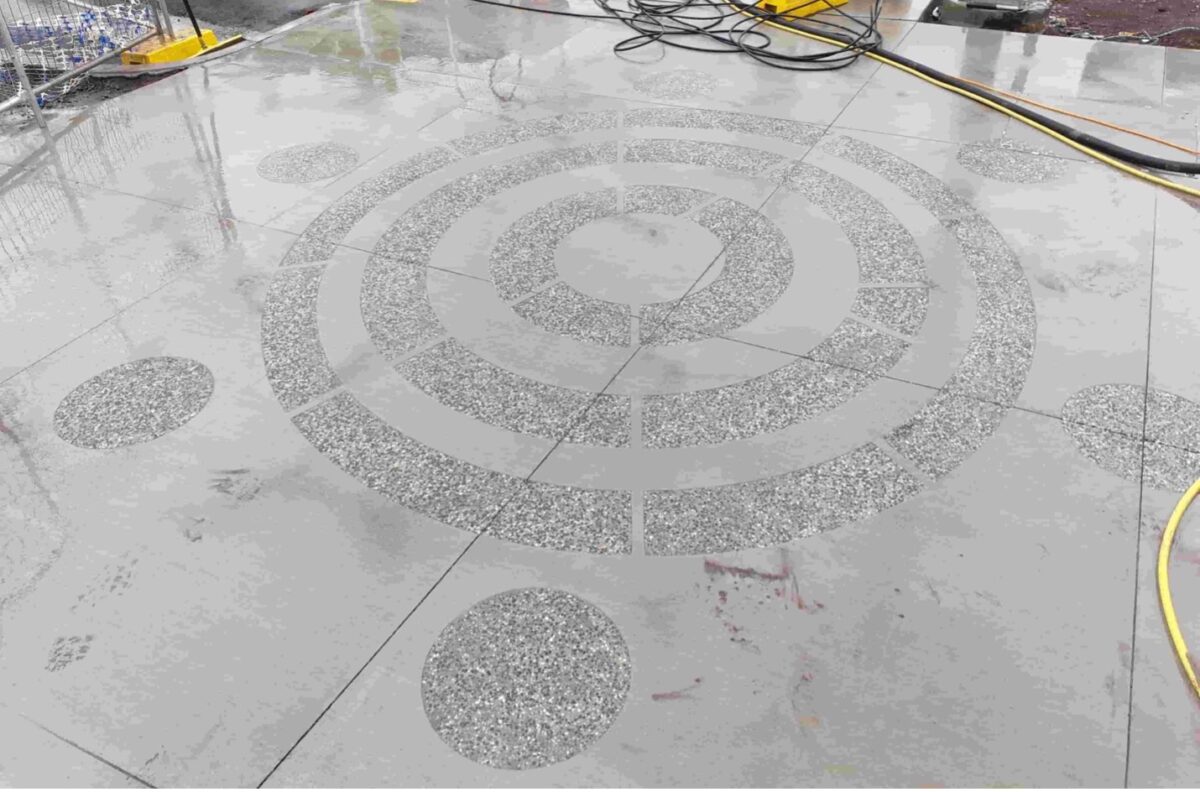 Sandblasting concrete finishing exposes the aggregate underneath by blasting concrete away using an abrasive blasting technique.
Besides dirt and grime, the procedure also works to remove paint and graffiti instantly.
Sandblasting a concrete surface depends on its condition and the desired end result, so our professional team of concrete sandblasters examines and evaluates textured surfaces carefully.
In today's decorative concrete finishing market, sandblasted stenciling offers unlimited creativity possibilities, thanks to its unique characteristics. The most common types of stencils for sandblasting concrete are logos, centerpiece medallions, and border patterns, which are sandblasted into a concrete surface with dramatic effect.
Many residential and commercial properties now use stencil sandblasting for decorative concrete finishes. It's used mostly on horizontal surfaces, but some images are being sandblasted on walls and columns as well.
As Perth's leading decorative sandblasting specialists, we have transformed thousands of backyards and buildings, and we're excited to work with you to create something truly stunning.
Contact FCT Surface Cleaning for a competitive quote on your decorative sandblasting work at (08) 9204 3333.