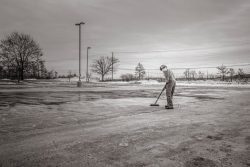 Forensic Cleaning Perth
Facing a clean up after a traumatic event such as a murder, death, work-place accident or blood-loss can be a trying time. Sometimes it is best to leave these scenarios to the experts such as our team here at FCT cleaning in Perth. We are experts in our field and know how to delicately help with all scenarios. We know best how to clean up tough stains such as blood or other bodily fluids and can co-ordinate with business owners, police or anyone else needed. We have over 20 years' experience in the business, and have come across almost any scenario you could imagine. You can feel safe knowing that our professional team will not be disarmed by any situation, and will get the job done as soon as possible. We use the most environmentally safe products as possible, so your home or place of business can safely be inhabited straight after the clean. We are the preferred contractors to use by many schools, shires, police departments and insurance companies and we believe we are the best in the business.
Why choose FCT?
Our expert team pride ourselves on providing an effective and efficient service all while using the best products possible. We use Eco Live cleaning products which don't leave that chemical smell after a clean. Our products are allergy and pet friendly, giving you that extra peace of mind that your property is safe after a clean. Our products are all bio-degradable and are free of phosphates, bleach, parabens, SLES, SLS, and ethanol.
When it comes to finding a company that can effectively cater to your crime scene cleaning needs, it is important to consider the products used during this process. Furthermore, it is crucial to find a company with experience, a professional team and plenty of great testimonials. Our staff here at FCT tick all of those boxes and more, and can confidently say we are the best in the business.
We are professional and discreet
We understand the importance of professionalism when dealing with crime scene cleaning in Perth. All of our team members are discreet and are instructed to not talk about any crime scenes outside of the workplace. We treat all information, including contact information, sensitively and are sure to put your needs first.
We also have passwords on all of our computers, so any emails or quotes that are sent are private and protected. We know how important peace of mind is during difficult times, so our team act accordingly.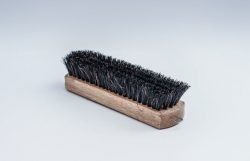 What about costs?
We offer some of the best pricing in the business and are happy to provide obligation free quotes. We can guarantee that the job will be done to satisfaction, and have many testimonials to back this up. Our understanding team members can be easily reached via phone or email, and are happy to chat about any type of cleaning needed.
We accept a variety of payment methods such as direct deposit, credit card or master card, and are happy to discuss any other payment queries.
To discuss further and to find out more, please give one of our friendly team members a call for your obligation free quote on, (08) 9204 3333 or email us at, admin@fctcleaning.com.au.
We are here to best help you during any trying or difficult times that you may be experiencing.