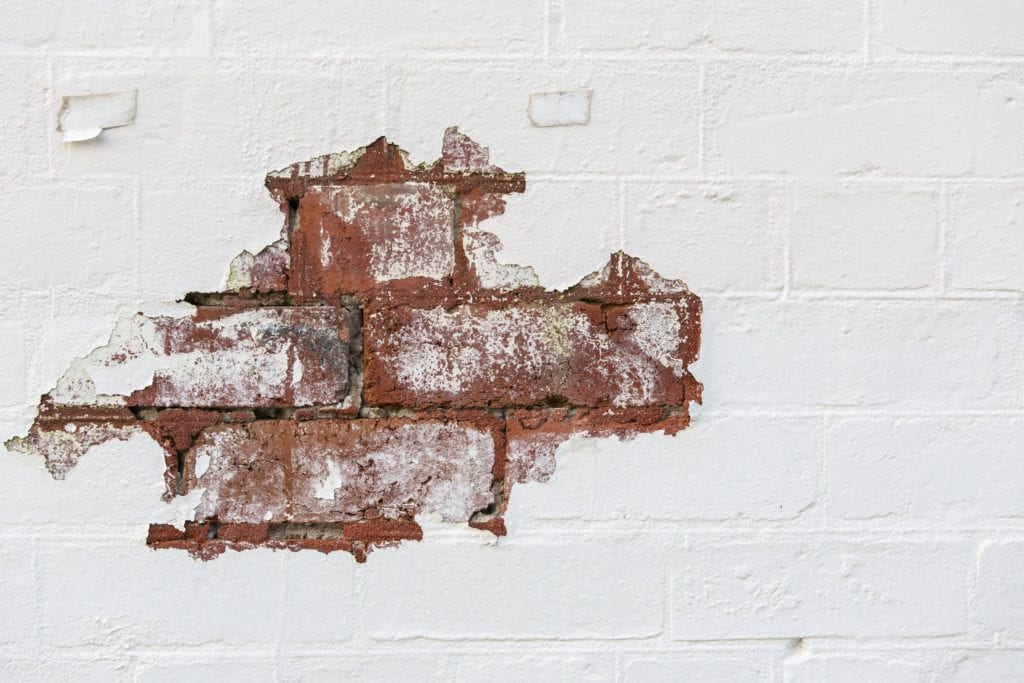 Whether you got caught up in a recent design trend to paint your homes brickwork or have accidentally splashed some paint, you may have found yourself googling if you can remove paint from bricks. And good news! The answer is yes, paint removal from bricks is very much possible.
There are a few different options for paint removal, one of the best household ways to remove paint from brick is to use a paint stripper. Paint stripper is designed specifically to remove paint from hardy surfaces. To get the best results it's important to follow the manufacturer's instructions.
Here are a few other things to keep in mind when using a paint stripper to remove paint from brick:
– Time: Paint stripper works to undo the chemical bond that causes paint to adhere to a surface. If you try to scrape the paint too early, it may not have had enough time to break the chemical bond. This will make it harder to remove the paint from the surface. Make sure you wait at least 10-15 minutes before you begin to work or follow the manufacturer-recommended wait time in the instructions.
– Fumes: Paint stripper is a solvent and should be treated as one. Many solvents give off toxic fumes. Therefore, if you have young children or pets, consider using an eco-friendly paint stripper for safety reasons. If you're trying to remove paint from a brick fireplace, it's likely in a high traffic area where kids and pets come and go. Try to apply the solvent during hours when kids are in school or not around. And move pets outside, or to a secure area. If possible, provide adequate ventilation by opening windows and doors.
– Scraping: Once you've let your paint stripper sit for an appropriate length of time, you'll need to scrape. Even though you've applied a paint stripper, you still need to scrape hard enough to get the paint off, but not so hard that you damage the brick. Brick is porous, so you'll want to make sure you have a scraper that will allow you to get into some of the smaller nooks and crannies of your brick.
Removing paint from brick is not easy, but with the right method and some time and effort, you can remove unwanted paint from brickwork. Alternatively leave it to the professionals and contact our team at FCT who can offer additional methods for paint removal that range from stripping gel to low pressure abrasive blasting, with environmentally friendly options being our specialty.
For a professional paint removal or paint stripping service, contact FCT Surface Cleaning for a competitive quote at (08) 9204 3333.