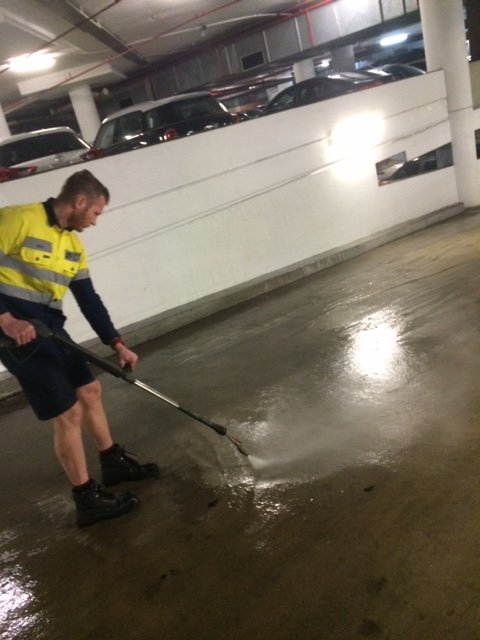 FCT Surface Cleaning is a well-established company that has been providing cleaning services for various public, commercial, and private properties for the past 25 years. One of our areas of expertise of our company is car park cleaning, both for once-off projects and periodical maintenance.
Cleaning a car park requires attention to various areas, including lifts, lift landings, lobbies, staircases, toilets, ramps, and parking bays. These areas are prone to accumulating dust, dirt, debris, and other unwanted substances that can compromise the overall cleanliness and appearance of the car park. With FCT Surface Cleaning, you can be assured that your car park will be cleaned thoroughly, leaving it looking its best and ensuring a positive first impression for visitors and customers.
The company utilises advanced cleaning methods and equipment to achieve excellent results. Scrubbing and pressure cleaning services are available to effectively remove dirt and stains from the surface of the car park. By using high-pressure water and detergents, the team can remove even the most stubborn dirt and grime, leaving the car park spotless.
We understand that each client has unique needs and requirements. That's why the company provides customised cleaning solutions tailored to the specific needs of each client. Whether it's a small car park or a large commercial property, we can take on the job and deliver excellent results. Our team is composed of highly skilled and experienced professionals who are trained to handle various types of cleaning projects.
Maintaining the cleanliness of a car park is essential for the safety and comfort of its users. A clean and well-maintained car park also enhances the image of the property and helps create a positive impression among visitors and customers. By entrusting the cleaning of the car park to us, property owners and managers can focus on their core business activities and leave the cleaning to the experts.
If you're looking for a reliable and professional car park cleaning service provider, contact our office on (08) 9204 3333 for an obligation-free quote and see how we can keep your car park looking its best.